Original Pioneer DJM-800 Parts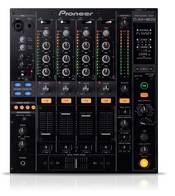 Original and directly from the factory.
Your Pioneer DJM-800 is defective and needs to be repaired, we will help you with your needed parts or repair. Both of course is no problem.
Fast deliveries Pioneer DJM-800 Parts
DJRepair has numerous components for the Pioneer DJM-800 in stock and otherwise ordered and delivered very quickly. Pioneer provides us directly from their factory and storage in Japan. The delivery time is thus 3 to 5 working days. Once we have the parts they are still checked in and processed within the same day. Back orders are also processed the same day and sent.
Stock
We do our best to make available as much as possible for the fastest delivery, the item is out of stock, we have the fast at home!
Warranty
We give 6 months warranty on the original P ioneer DJM-800 components that we provide.
Problems with your Pioneer DJM-800 parts or repair?
Something wrong with your ordered pioneer part or repair? Call +31 (0) 88-818 2807 and we will help you with your problem!